Browse our catalog of Helmut Newton SUMO photos here.  Prices are as marked.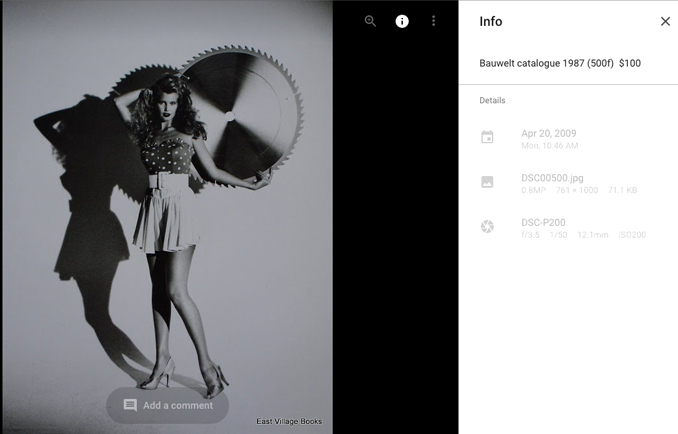 Instructions for browsing and purchasing a print:
The available photos can be seen via our Google Photos account. Just click on the thumbnail of the desired photo. Hover your mouse on the upper right of the enlarged photo and click on the "i" for the photo's information.
To order use the catalog number found at the top of the information area that appears. The photo above can be identified as: Bauwelt catalogue 1987 (500f) $100. The catalog number is 500f. If there is not a caption, call the store and describe the picture. Link to catalog here.

The full page photos measure 19 3/4″ by 27 1/2″, which includes a border of at least one inch, variable from photo to photo. Prices are as marked.
Shipping is available in the US in a 4″ cardboard tube for $10 per order. Any questions, call the store at (212) 477-8647, or the buyer at (917) 209-4630.